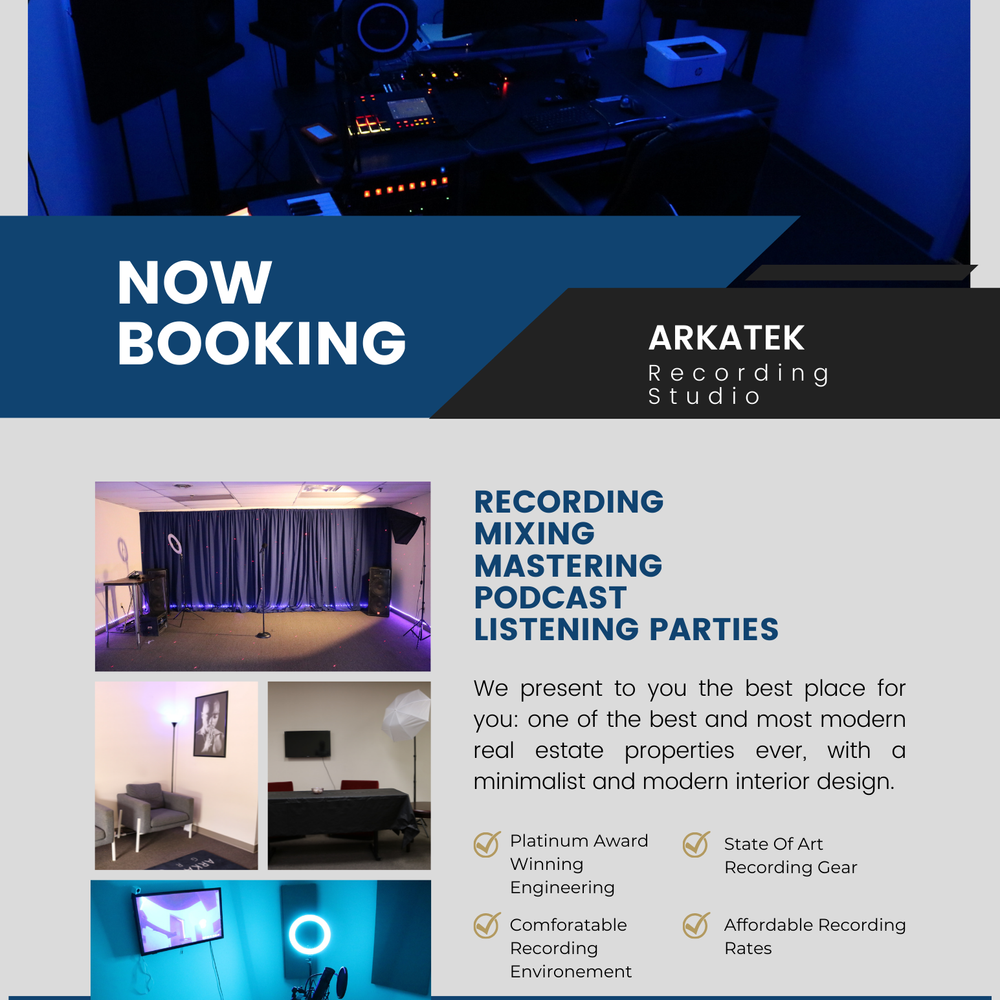 Arkatek Recording Studio
Located In Peachtree Corners GA
Arkatek Studio is one of the highest rated and best studios in the Atlanta market. Located in Norcross Georgia, we offer a professional staff and an unmatched customer experience. The most important element of any recording studio is their ability to capture the ideas and visions of the recording artist, producers, and labels that give them an opportunity to serve them and we take this responsibility seriously. Our engineers are trained and know what it takes to get that "Major" sound that every artist desires. Our production team works with the artist and their team to turn their vision into a reality. Simply put we make it happen.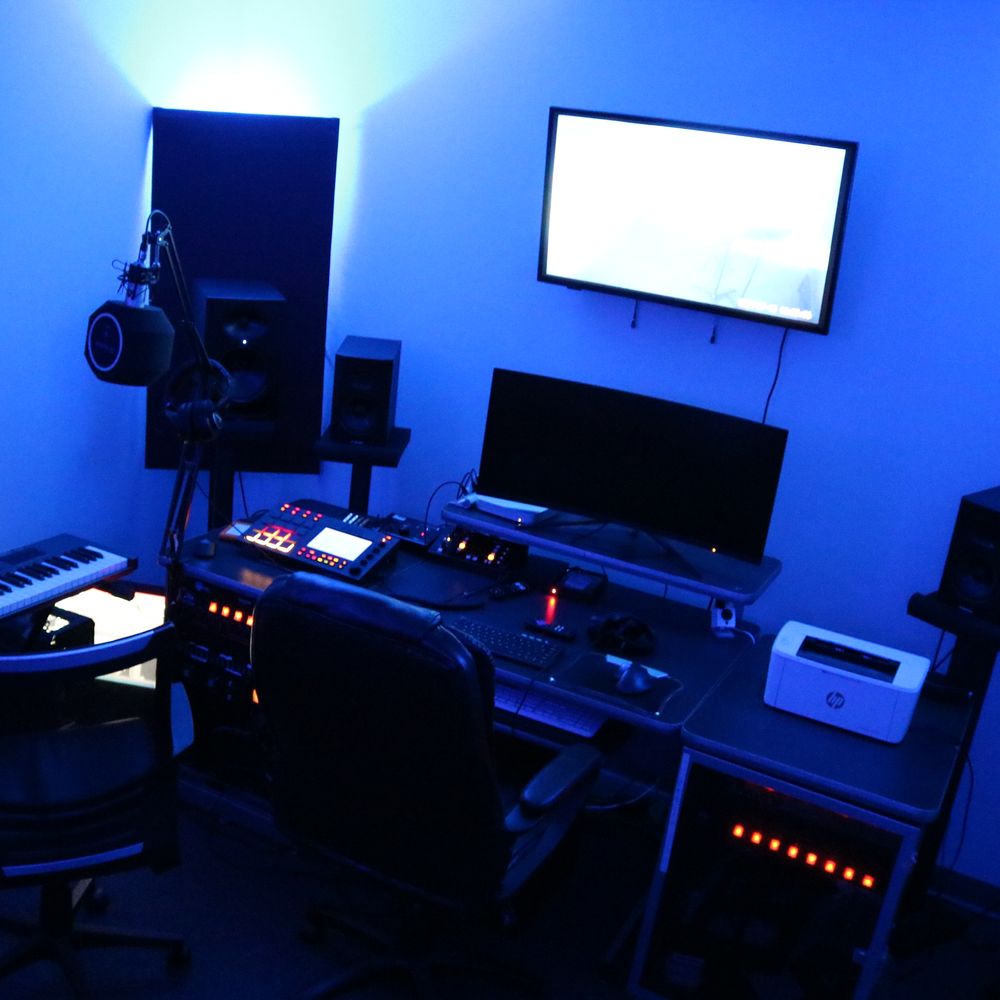 Studio A
Starting At $50/Hr
Studio A offers a comfortable recording environment and a state of the art digital signal chain with touches of analog precision. 
​
Computer
Mac M1 Processor
Interface/Monitor Control
Focusrite Scarlett 18i20 v3 Interface
Audient Nero Monitor Controller
Mics/Preamps
Slate VMS Mic System
AR-87 (Custom Neumann Clone) Mic
Slate DigitalVMS  One Preamp
8 Focusrite Preamps
Outboard
KT 1176 Compressors
Daw Control
Presonus Faderport 8
​
Daw
Protools (Always Latest Version)
Reason 11
Logic Pro X
Monitors
Pair Adam T5V Monitors
Pair  Kali LP 8 Monitors
​
Featured Plugins
Waves Mercury Bundle
Slate All Access
Auto Tune Unlimited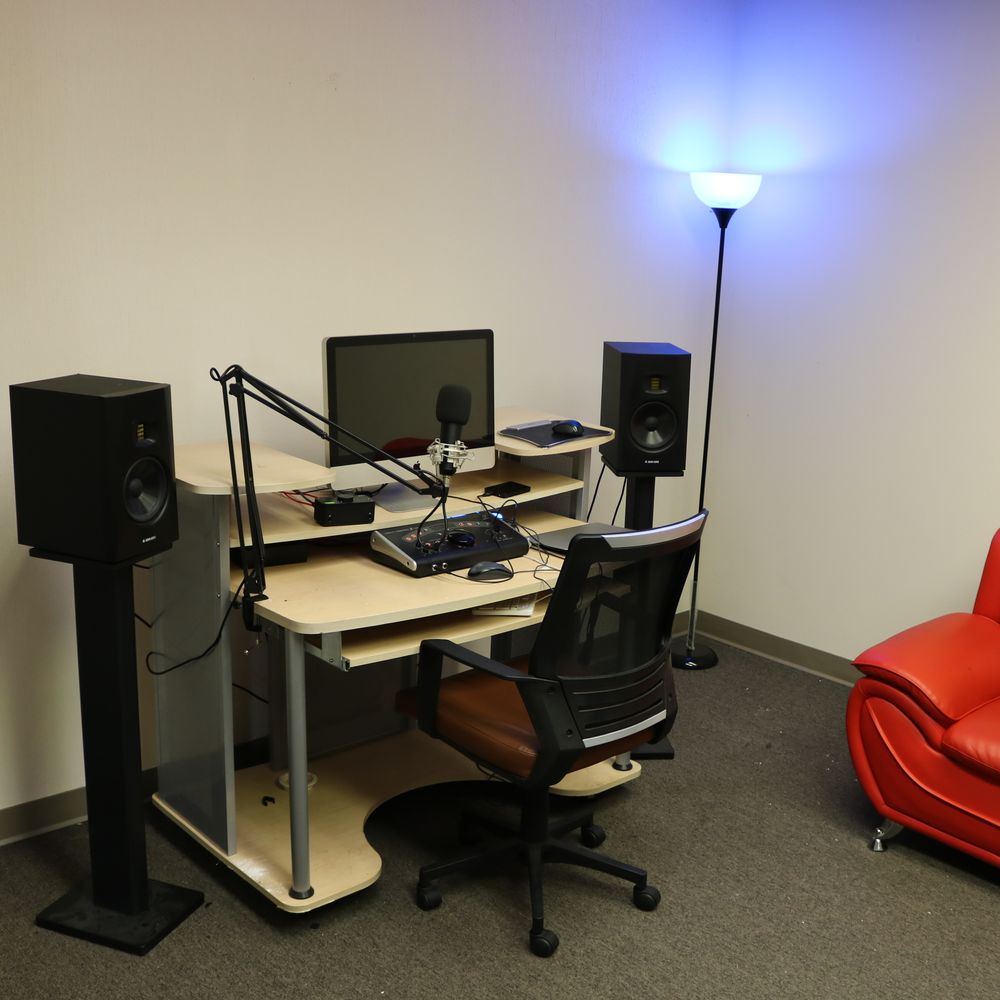 Studio B
Starting @ $40/Hr
Studio B is the room for the artist/producer looking for a quality tracking environment with an affordable rate. This room is fully setup with all the tools needed to make a great music production. 
​
Computer
IMac  (I5/12 Gigs Ram/2 Hard Drives)
Interface/Monitor Control
Audient EVO Interface
Behringer Xenyx Monitor Controller
​
Mics/Preamps
2 Audient Preamps
AR-87 (Custom Neumann Clone)
​
Daw
Protools (Always Latest Version)
Reason 10
Logic Pro X
​
Monitors
ADAM T7 Monitors
Featured Plugins
Waves Mercury Bundle
Slate All Access
Auto Tune Unlimited
​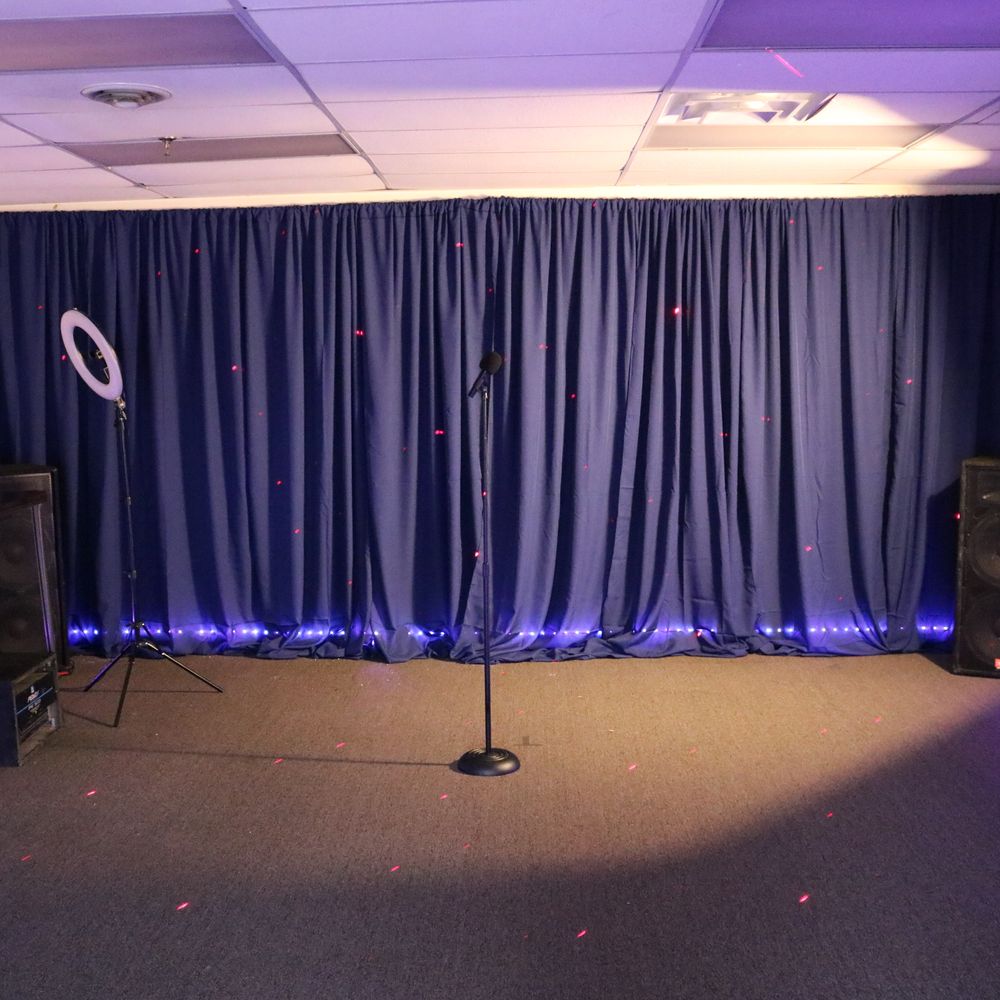 Listening Party/Event Space
Starting at $75/Hr
The layout of the space can be used for performances, listening parties, rehearsals, photoshoots, podcast or conferences. This space is carpeted. What We provide: 1 white back drop for photoshoots 1 shadowbox light 2 umbrella lights 1 Ring light JBL sound system 1 wired microphone 2 lounge chairs Reception table Water Cooler LED Lighting around baseboards